There are just seven days until human spaceflight returns to U.S. soil. In advance of the historic launch, NASA astronauts Bob Behnken and Doug Hurley boarded an agency plane bound for Kennedy Space Center today (May 20). The duo arrived at the Shuttle Landing Facility at approximately 4 p.m. EDT.
The duo will spend the next several days preparing for their mission to the International Space Station, which will last between 1-4 months.
Behnken and Hurley have been under a mission-related quarantine that all astronauts participate in prior to launch. In order to spend some time with the pair prior to liftoff, Behnken and Hurley's families have also been under strict quarantine and will arrive at the launch site a few days before take-off. It also prevents the crew from bringing any transmittable diseases to the other astronauts currently living and working on the space station.
Behnken and Hurley answered a few questions upon their arrival, explaining that they were excited and very humbled to be a part of the commercial crew program. Hurley and Behnken are both veterans of the space shuttle program, with Hurley having flown on the final flight of the space shuttle Atlantis in 2011.
"I didn't expect to fly again after STS-135," Hurley told members of the media.
"Thanks to the SpaceX teams from across the country who have worked hard to make this happen," he added.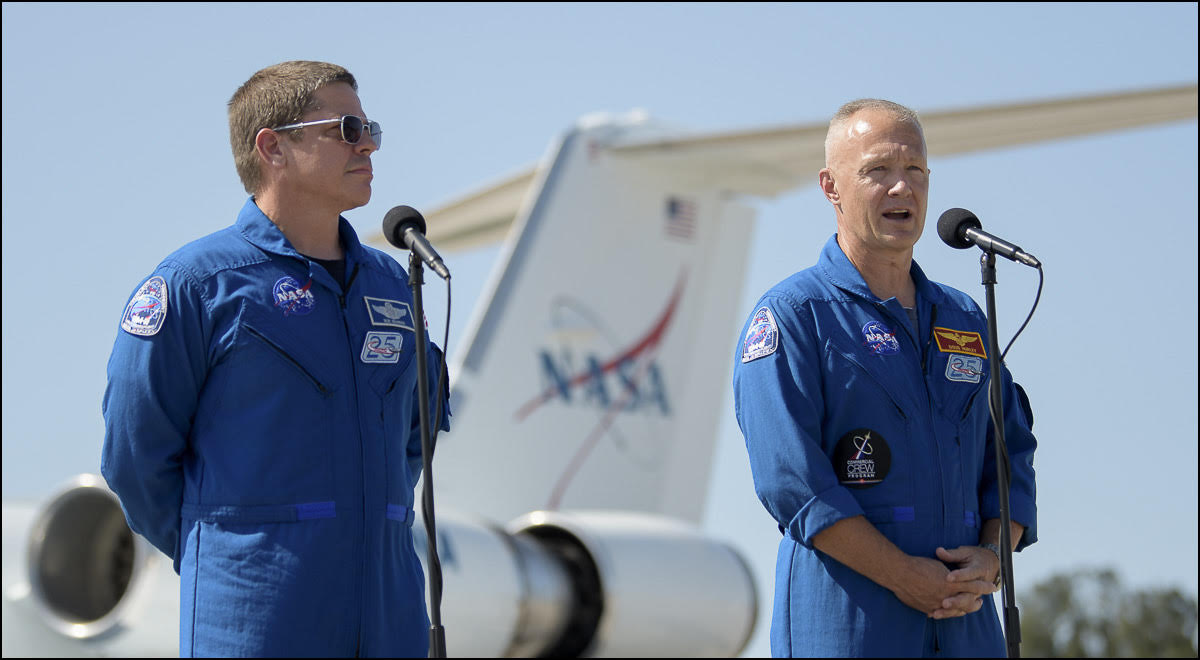 Source: Teslarati